The brightest extragalactic radio sources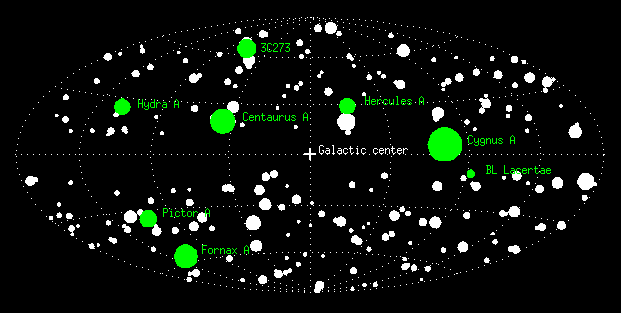 Brightest extragalactic radio sources ( > 2 Jy) at 11 cm wavelength (2.7 GHz), taken from the catalog by Wall & Peacock (MNRAS 216, 173) and plotted in Galactic coordinates. The size of each symbol is proportional to the logarithm of the source's flux; otherwise Cygnus A's symbol would obscure most of the map.

For the spectra of some of these objects, consult page 150 of the Handbook of Astronomy and Astrophysics.
---
(Back to) the Cygnus A page
Philip Blanco
Center for Astrophysics & Space Sciences